Car hire in Almaty International Airport
If you arrived in the airport of Almaty, and you want to continue your way to the country by car, you can contact the car rental company – Naniko.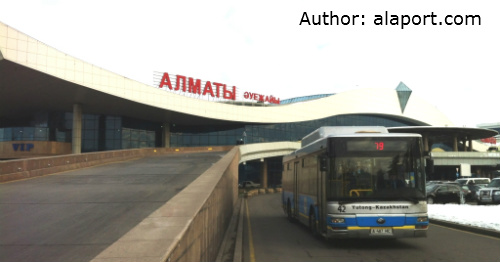 Rent a car in Almaty airport – comfortable cars and low prices from Naniko!
International company offers cars of different classes for different needs. In the company's fleet, you can explore cars for travelling or for the business tripsfor different number of persons. Rich fleet of company provides an excellent opportunity to choose any car: minivans, SUVs, sedans, convertibles and sports cars, high-class cars.
Main air gate of the Republic of Kazakhstan is – Almaty international airport, which has existed since 1935. Airport handles international and domestic flights freight. According to statistics, in 2012, it had served four million passengers. The airport performs important flights in the different directions.
If you book a car in advance before arrival, upon the arrival you will be greeted by representatives of our company with the board, which will display your name. Reservation can be made via the Internet, mobile devices, or by telephone.
To make a contract, you will need a copy of your passport and driving license.
Airport to the city is connected by a road. You Can be reached the city by public transport, but the best way for the comfortable travelling – a vehicle that will be provided by our company.
Make your visit to the country more unforgettable by car from the company Naniko!
FIND ALL NANIKO LOCATIONS »