Car rental Astana Airport from Naniko

The largest international airport "Astana" is one of the most modern airports on the entire Eurasian continent.
Today the airport carries both passenger and cargo flights.
It was established in 1931 and now it serves approximately 40 flights daily. In an hour, he may miss the 750 passengers.
A number of passengers is increasing year by year.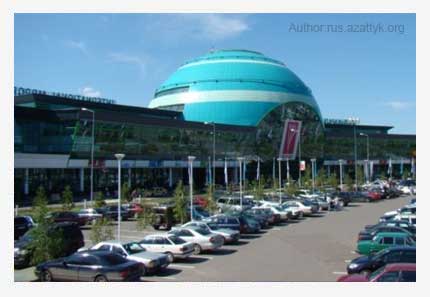 Airport "Astana" connects to each other the airways of east and west that is why it has a great international importance.
It is cooperating with all important airlines of foreign countries.
The company "Naniko" intends in the future to open an office and will offer rental cars to consumers.
Rent a car at the international airport "Astana" will be possible from "Naniko" very soon.
There is nothing more comfortable than your own car. After the flight, taxi or bus is tiring and uncomfortable.
Rent a car will help you get rid of unnecessary problems.
We will care about you, you will have the best conditions and you will feel really comfortable.
You will have the possibility to book and rent a car in advance.
The rental price will include VAT and car insurance
Given your desire, we will equip the car with additional accessories
Car rental with or without driver
Different classes of cars and production
It is so cool, convenient and comfortable to begin your journey in good conditions.
The company "Naniko" offers you its services!
FIND ALL NANIKO LOCATIONS »