Rent a car Austria: Car rental at Naniko in Austria
Traveled to Austria with the team Naniko . This obsession of your journey . Well- planned route on our comfortable cars will turn your vacation into one pleasure .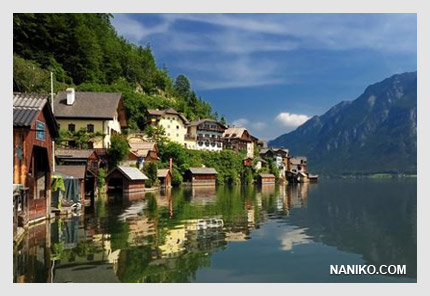 To do this you need to take just one action : book the car in car rental Naniko .
We have a wide range of machines suitable for you . Starting from a smallest cars finishing minivans for noisy company. Our representative will meet you at any desired location , you specify only the address in the application. You can start your trip in one destination and finish it in another. It depends on your crazy ideas , and we just help you to realize their in life .
Austria is known for its ski resorts , snow-capped mountains and these are the best tracks of the world . This region is surrounded by green forests and the splendor of its inhabitants surrounded by the immortal works of art. One of the countries that is considered at the same time attractive for tourists in summer and winter . Having been in Austria can not ignore the Vienna, it is not only the capital of Austria, it can safely be called the capital of classical music. The third -largest Opera House here. Names of musicians such as Mozart , Beethoven , Strauss – junior connected with Vienna .
Many mountain lakes of the divine beauty , Alpine Mountain , classical music , locks in style baroque – all Austria.
Neither miss the chance to visit this country and do "check in" in Austria
FIND ALL NANIKO LOCATIONS »