Car rental in Azerbaijan: Naniko Rent A Car



We have already opened a branch of our company in Azerbaijan, Why here?
Azerbaijan, a country with a developing economy and infrastructure and it is a place visited by a lot of people.
Car rental Azerbaijan from Naniko it is the best way to get rid of the problems that are relating with moving.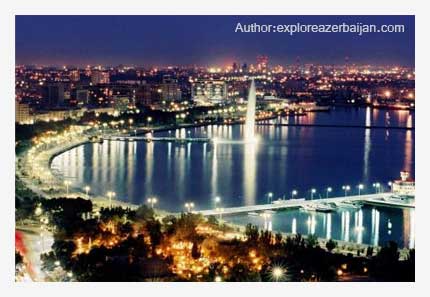 It is the place where in order to enjoy the holiday you can travel around all the places by yourself, a place that is rich in history and culture. There's a lot too to see and that surprise, this trip will posted for a long time in your memory.
And our company will assist you in implementing your intentions.
No matter where you arrive: in Baku International Airport named by Heydar Aliyev or in the Gabala International Airport in the north-west of the country, or in a small international airport in the north of Azerbaijan, also known as the airport Parzivan, we will deliver the car everywhere.
You will be able to drive on our vehicle in the capital of Azerbaijan – Baku, bordered by the Caspian Sea. Baku is the largest port on the Caspian Sea. You can take a car to see the interesting sights.
One of the main attractions of Baku is the Maiden Tower – it involves a lot of interesting legends.
You can drive to Gabala (Kabbalah) – the ancient city, its beautiful nature in which there are many historical monuments.
You will visit Ganja – the second-largest city. You can see here a bath, which has a unique medicinal properties and it is included in the list of objects under the protection of UNESCO; The Nizami Mausoleum and so on.
It will be great if you drive by car to Cuba – it is one of the most beautiful cities of Azerbaijan, or drive to the Nakhichevan – considered as the one of the oldest inhabited places.
There are a lot of interesting sights In Azerbaijan, which you can visit, having a car.
It's possible to see Sheki – historic city, where you can visit historical monuments, such as the Palace of Sheki Khans – 18 century, Sheki fortress, medieval Bath, ancient Albanian church, etc.
Shusha – was the capital of Karabakh,it was once a major economic and cultural center of Karabakh, but now, after suffering there are only ruins, the town is floating in the clouds over a two-kilometer precipice.
The city is called "the cradle of Azerbaijan's music" was born here, such as the musical direction of Mugam.
This and much more you can see in Azerbaijan, but for convenient moving you will need a car.
Car rental company Naniko had opened branch offices in Azerbaijan. We have a wide range of vehicles; each of our clients gets the big pleasure of their traveling in Azerbaijan.
Renting a car in Azerbaijan from Naniko and you will ride safely.
Our company's staff creates to clients all the conditions for comfortable moving.
Here you can get the best conditions by the reasonable prices.
Additional accessories of the car (GPS navigator, holders for bikes, child seats, and cargo basket) will add the comfort during your traveling.
Our cars in Azerbaijan are at your disposal.
FIND ALL NANIKO LOCATIONS »