Car rental in Belarus: Naniko Rent A Car
Belarus, the largest state in Europe. Belarus shares borders with 5 main countries: Ukraine,Poland, Ukraine, Russia, Lithuania and Latvia. Nowadays the country is divided into six and large regions: Brest, Vitebsk, Grodno, Gomel, Minsk, Mogilev.
The biggest and major cities of Belarus are Minsk, Gomel, Mogilev, Grodno, Vitebsk, Brest, Baranovichi, Bobruisk, Pinsk. Each of these cities is beautiful and amazing.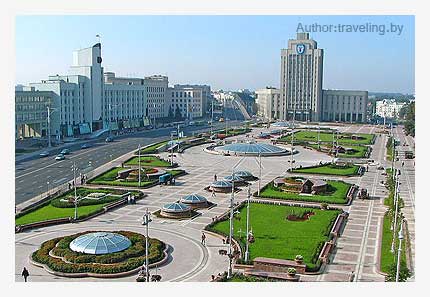 The capital of the Republic – Minsk. The city's population of about 1780.7 persons. According to the latest statistics the country's population is 9 million 500 thousand people.
In Belarus is very developed: energy, engineering, and agriculture.
In Belarus, there are the following airports: "Brest", "Vostok", "Gomel", "Grodno", "Minsk-1", "Mogilev", "Minsk National Airport." These airports receives a huge number of passangers.
Belarus is the country with rich and clear nature, its forests and lakes are fascinating and charming. Its nature – flora and fauna – colorful and rich.
Country – lakes and forest. The third part of Belarus is covered by forests, where it grows about 28 species of trees and 70 species of shrubs. As for lakes, their total number is 10,000. The biggest and largest of them is the lake – Naroch.
If you decide to come to Belarus, you in any case need a car for a travel.
The company "Naniko" will be ready to provide you with their services very soon. It will has the most comfortable and convenient car across Belarus.
"Naniko" exists in many countries quite successfully and now plans to open offices in major biggest cities of Belarus.
Rent a car in Belarus is very popular and in great demand.
We will be able to offer you a different car classes, cars of economy class and business class.
We can deliver the car at any point in country.
If you arrive at the airport, anytime, our driver will meet you there.
If you need a car at the train station, our driver will meet you as well.
The car will be able to book online mode.
Soon we'll be all over Belarus and will offer the most exquisite cars at low prices.
FIND ALL NANIKO LOCATIONS »