Car rental Bishkek Manas Airport – Naniko rent a car
The international airport "Manas" is the main gateway of Kyrgyzstan.
It is located 23 km from Bishkek. The airport was he named in honor of the hero of Kyrgyz epic.
The airport procures the flights to all major destinations. The international airport works around the clock.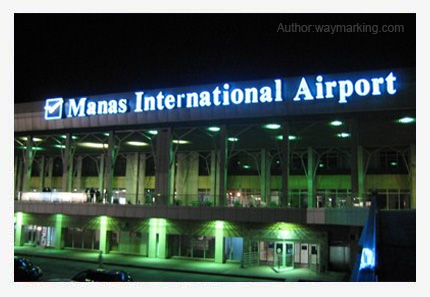 "Naniko" is scheduled to open an office at the international airport; it will offer the best rental cars.
We serve customers of car rental in many cities, our service is satisfied people and they recommend it to others.
Unlimited mileage allows travelers to drive as much as anything.
Optional accessories provide perfect comfort.
Cars in good technical conditions will be reliable and safe.
No additional fees, the price of rent cars will include local VAT and car insurance.
Highly qualified staff will provide their services around the clock; they can help and give you all the necessary information.
You can rent a car at "Manas" and return it to any point of the city.
Rent a car at the international airport "Manas" from the best company for the best customer.
Travelling on our car and to discover the beauty of the country, its attractions, visit the business meetings will be unforgettable.
Perfect comfort, reliability, and safety will accompany you everywhere!
FIND ALL NANIKO LOCATIONS »