Car rental in Sofia,Bulgaria: Naniko Rent A Car Sofia
The company "Naniko" offers you the best opportunity to rent cars in Sofia. On a comfortable car from our company, you will be able to travel around the city without any problems comfortably snug and safe
Sofia is the largest city in Bulgaria; it is located in the western part of the country. This city is five thousand years old and after Athens by age is considered the second capital of Europe.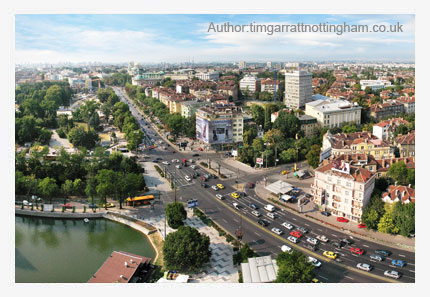 On the coat of arms of the capital is written "it is growing up, but not age," here is crossed international automobile, railway and air routes. This fact increases the importance of the city.
The city has a huge cultural industrial education political economic importance to the country.
The visiting card of the city is the Cathedral of Alexander Nevsky. This temple was built in honor of the Russian soldiers, who liberated Bulgaria from Ottoman rule. And the oldest Orthodox church of St. Sophia. Sofia is full of exciting places.
In the city, there are mineral springs more than 250.
Rent a car in Sofia from "Naniko" – it is the freedom of your actions, money-saving, and realization of the dream. You can rent a car in Sofia and ride on it anywhere in the country, you can travel on the roads of the sunny coast of the resort "Golden Sands", or in the beautiful little town of Balchik, or in the city of Belogradchik which is famous for its historical fortress and reserve. On our car you will discover many spectacular places of the Country.
Our company will create all conditions for you. Your holidays will become really unforgettable and amazing one.
FIND ALL NANIKO LOCATIONS »