Car rental Zagreb,Croatia from Naniko rent a car
Amazingly beautiful city of Zagreb is located in Croatia. You can come to the city, rent a car from the best car hire companies "Naniko" and see all the beauty and attractions of the city.
Zagreb is called as the second Vennoy for similarities of architecture. Amazing places impress visitors and remain in their memories for a lifetime.
There is an old pharmacy in the city, where was working the grandson of Dante Alighieri.
In the famous stone gate is located a chapel with a great icon of the Holy Mother of God.
Zagreb is divided into two parts: upper and lower.
In the upper town is worth noting: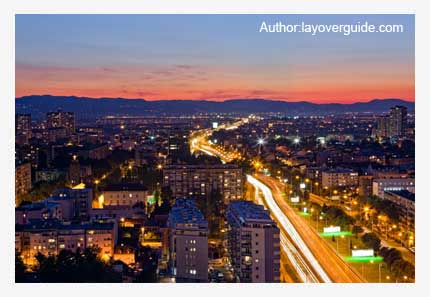 St Mark's Church, it was built in 1242. The roof is decorated with a mosaic.
In memory of the victory and the liberation from the Turkish yoke on the tower Lotrshchak firing a gun every afternoon. Everyone can climb to the top of the tower and to see from there the enchanting beauty of the city.
Church of St. Catherine:
The park of "Maksimir" is famous for Amazing beauty. The structure of the park began in the eighteenth century. The architects chose an English style for the park. In the park was opened a zoo in 1925.
The central area of the city is the area of Ban Jelacic Joseph. There are buildings located in the central area and they belong to different architectural styles.
For more than 900 years as the city attracts visitors with its beauty. In the city is developing tourism, there are being built hotels of worldwide brands.
You will get the most reliable car rental. Best cars of different classes and models. You can book a car from our company in the city of Zagreb and travel outside the city. You can arrange an unforgettable trip to the Plitvice Lakes or in the ancient city of Split or in the town of Omis, etc.
To Book a car is possible quickly and easily via email or phone.
Trust in our company, and we will provide you a comfortable and cozy car to travel in the city of Zagreb and beyond it, as well as for any other purposes.
FIND ALL NANIKO LOCATIONS »