Car rental in Andorra: Naniko Rent a Car
Andorra, located between France and Spain in the Pyrenees mountains , Andorra is a independent principality . In Andorra a lot of mountain areas, and the capital of this country is Andorra la Vella . Kingdom is so small that population is only 71 thousand. Most of the population are foreigners living here, as well live Spanish people and the French, the number of the local population is only 11,000 of the total number of local residents.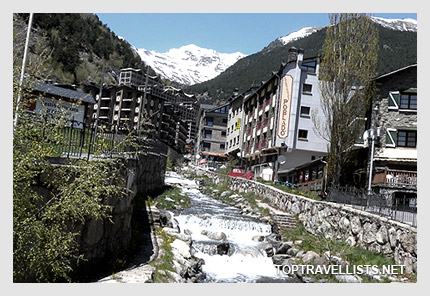 Arrival Andorra is very simple, because it is a duty-free country, there are Spanish and French customs regulations.
Why NANIKO?
Transport conditions in Andorra is very bad , there are not railways , as well they haven't got an airfield and on the basis of the movement is only possible by car, so in Andorra had very favorable to use services of the car rental company NANIKO in Andorra, we advise to stop the choice on this company , based on the a variety of reasons : the company is known for especially low prices , the staff are professionals and very high quality service , 24 hours a day, they care and work for that you will get the advantage , your car can be delivered to any place , the price includes all taxes and insurance , diverse fleet . Travel in Andorra is interesting in any season of the year, the company has : convertibles, sports , seasonal cars, sedans , minivans …..
The traffic rules of Andorra is not different from other countries in Europe, the majority of drivers comply the road traffic regulations , and it is very easy to move around the city .
List of the cars, which you can rent is very rich, just make a right choice , very easy system of reservation, you can book the car through mobile phones or computer , and the whole procedure will take just 5 minutes.
Travel to Andorra , rent a car and decorate your life .
FIND ALL NANIKO LOCATIONS »