Car rental in Denmark: Naniko Rent A Car
Denmark, it is a state in the Northern part of Europe. The official name of the country – the Kingdom of Denmark. The kingdom of Denmark also includes the Faroe Islands and Greenland. The country bordering with the North Sea and the Baltic Sea.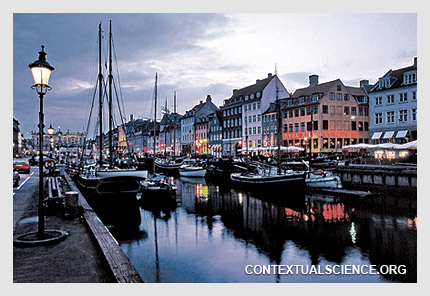 The climate of the country is the moderate marine. It is interesting to visit the country at any time of the year. But the best time to visit this country is the summer time, the average temperature in August 15 -16 ° C. In the winter you can visit the areas, which described the famous storyteller Hans Christian Andersen in his fairy tale "The Snow Queen".
It is no wonder that this country is called the "Pearl of the Scandinavian Peninsula"; it is owner of very expensive treasures of culture and history. The National flag of Denmark is the oldest in the world. Denmark has about 443 islands, 76 of them are inhabited. You can drive on a yacht to one of the islands and take an unforgettable pleasure from the cruise.
Fabulously beautiful country prepares guests special surprises. If you arrive in Denmark, you should definitely visit:
Copenhagen (capital of Denmark) – the most secure capital across whole Europe. Here you can find the beautiful buildings, town halls, squares, wide channels, surrounded by colorful houses, Copenhagen's Tivoli Garden. It is the oldest amusement parks around the world.
Legoland – the famous amusement park. To get there it is a dream not only for children, but also for adults. The park is built in the city of Billund, the home of the famous Lego. The design of the park contains 46 million Lego pieces. There is no the railway in Billund. It is possible to reach Legoland by plane or by car. If at this point you do not have your own vehicle available, you can use the service: rent a car in Denmark from Naniko.
Aarhus is the largest and the main city of Jutland. A very beautiful city, here you can find the Viking Museum, the oldest Scandinavian churches which are built of stone.
The unique nature and climatic conditions make Denmark, a country where you can relax and at the same time have a wonderful time. Spa hotels, some of them are presented in the form of palaces from the middle Ages.
Naniko – global brand, the car rental company. The company's service, fully complies with international standards. The warm ambience and the professionalism of staff, comfortable and safe vehicles. The company's vehicle fleet includes cars for every taste. So cars from Naniko is convenient as for travelers as for business people.
Take the car from our company and get exactly the service that will fully meet your requirement.
FIND ALL NANIKO LOCATIONS »