Car Rental in Tel Aviv by Naniko
How to implement rent car in Tel Aviv.
Car hire Naniko gives you a possibility to hire auto in Tel Aviv in an easy manner and without complications. You will be able to receive your auto in any suitable place of the city or even an airport. You can execute the procedure of booking directly online, saving your time.
Today it is a very popular service – Rent a car in Tel Aviv!
Our clients are always welcome to choose any desirable model of vehicle. Our carport contains as classical and city models, as well family types and minivans.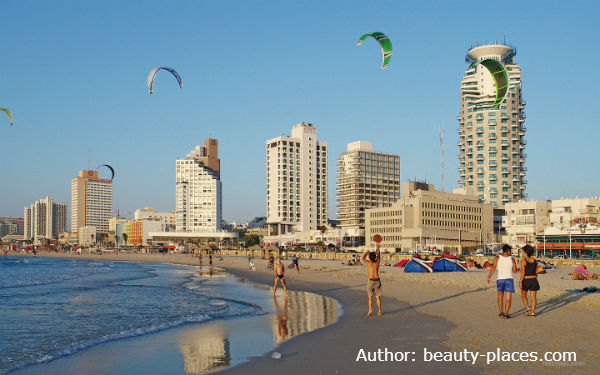 The prices for every model are indicated in an easy obtainable manner in dependance with the number of days and the best ones among diapason of similar services.
Terms for implementation the hiring process.
The minimum age of renter is 21.
Driving licence
Copy of passport or any identity document with photo.
Reservation approval letter. After choosing your vehicle in Tel Aviv, you will receive via e-mail the confirmation letter with the details of your order. For being sure, please check out your personal data, print it and have it available with you when receiving the car. Anyway, in case of necessity, you will be able to connect with Naniko representative by identified in this letter phone number.
Fill out the reservation module for selected car model and get your car in Tel  Aviv provided by car hire company Naniko!
Tel  Aviv White City of your dream!
Tel Aviv has been always the multicultural centre and preferred place for meetings for the different artists and representatives of culture. In 20-40th of 20th century Tel Aviv is yet young and flowering economy city, was a witness of social and cultural changes.
Properly in this period, inside of the city was constructed so called White City. Architects and designers, projected it, never supposed that used by them architectural style will convert city in worlds biggest open air museum. Exactly because of this particularity Tel Aviv was included in the list of 56 historical world cities, became modern, and also in the list of UNESCO world heritage sites.
The city is of 24-hours activity, with the richest culture and entertainments diversity. A city which is never sleeping, the centre of national economy and culture, with its wealth of events, festivals and a variety of night-life, attracts million of tourists.
Situated on 14 km of Mediterranean seaside, edged from North by the river Yarkon and from the east by the river Ayalon the city every day hosts millions of workers, tourists and people who want just having fun. Walking through the city they are discovering new places for fun pastime.
White edifices and hewn terraces are creating the beauty, formed by combination of different symmetries. There are carved windows, balconies and high pilasters around terraces.
Taking into account the great hospitality tradition of Israel people, these wide terraces were places of meeting locals with its neighbors or friends.
Visitors of Tel Aviv, will discover all beauties of this extraordinary architecture walking on Rothschild, Bialik and Dizengoff streets and on the hot Mediterranean summer "ride with the wind" around the White City's streets on the car provided by Naniko! 
Rent a car in Tel Aviv
FIND ALL NANIKO LOCATIONS »