Rent a car Bishkek, Kyrgyzstan: Car rental at Naniko in Bishkek
Bishkek is the capital of the country, which is known as the "Switzerland of Central Asia".
The city is located in the Chuy valley, in the northern part of Kyrgyzstan at an altitude of 900 m above sea level.
Partly this beautiful city looks like Europe, for its luxury hotels, shops, streets, banks, restaurants, but in the city reigns Central Asian way of life.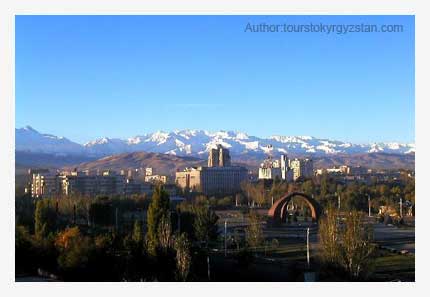 In the city you can enjoy the enchanting beauty of the Kyrgyz Range, rivers Alamedin Ala-Archa, taste delicious food, see the sights of the city, stroll through the superb streets and take a rest in a green city.
In Kyrgyzstan, there are all conditions for development of tourism. Many start their journey from the capital; many come just for the different business meetings. The need to rent a car is big enough, as many visitors abandons from the public transport and taxis, and prefer to rent a car.
Rent a car company Naniko is already  in Bishkek.
The company will provide the consumer machines of different classes and production.
All desirous will have an opportunity to book a car in advance and they will be met by our driver on your car at the airport,on the railway station or at any location in the city.
For reservations you will need only a few minutes and scanned copies of your passport and driving license.
We will provide by accessories your car for comfort:
The navigation system
seats for children
seats for babies
Baggage basket
Rear mounted bike
Take the car from "Naniko" is favorably because:
In the rental price will include VAT and insurance
Car delivery at the right place for you;
Rent a car with or without driver
Staff, even during off-hours
cars of different brands
return the car anywhere in the country
Discounts, specials;
Car hire in Bishkek from "Naniko" is the best way to dispose of transportation problems that may occur when you arrive in a foreign country. Our friendly personnel will not leave you unattended for a minute. Rent a car at an affordable price, and enjoy a comfortable ride on the roads of the beautiful city.
FIND ALL NANIKO LOCATIONS »