Car rental in Kyrgyzstan: Naniko Rent A Car
Kyrgyzstan is a country situated in the eastern part of Central Asia. The country's capital – Bishkek. The country shares borders with: Tajikistan, Kazakhstan, China, and Uzbekistan.
The main part of the territory of Kyrgyzstan is covered by high mountains, as it is situated in the northern part of the Pamir and in the west-central part of the Tien Shan.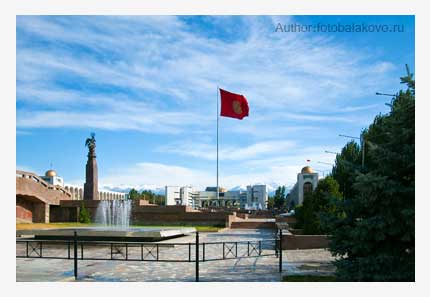 In the northeast is the lake – Issyk-Kul, at an altitude of 1609 m above sea level, it is a very beautiful and amazing lake and no worse than any sea. This lake is the fifth by volume of the water and the sixth by depth in the whole world. It is the main attraction in the country. The sandy beaches and resorts, hotels attract many tourists every year.
The beautiful mountains of Kyrgyzstan attract people to mountain hiking, climbing.
Snow-covered mountain ranges, salt lakes, edelweiss, the picturesque landscape of high mountains, valleys and rivers. Every lover of nature, visited these fascinating places will understand that it is an unusual country with invaluable natural treasures. Sometimes it seems that it is a place where all your dreams will come true.
With regard to economic benefits in Kyrgyzstan large hydropower potential of sales, as well as a large supply of gold and mercury.
Kyrgyzstan is in a good economic condition.
Many people come to the country to rest as well as to various business meetings.
The demand for travelling by car is a huge, so our company has decided to open its offices in major cities of Kyrgyzstan.
"Naniko" offers to consumer exquisite cars, for businessmen and travelers.
Our services are the best.
Everyone can rent a desired car quickly over the Internet or by phone at affordable prices.
"Naniko" offers to consumers:
* The rental price includes Local Vat and insurance
* Unlimited mileage
* Additional accessories
* Car delivery at any time, at any your destination of the country
* Professional Staff
* Car with a driver with a high experience or without
* Auto of different classes
* Booking in an online mode
Rent a car in Kyrgyzstan in recent years has become a very popular service, more and more people use it.
Choose our company and plan unforgettable visit to the beautiful country!
FIND ALL NANIKO LOCATIONS »