Rent a car Daugavpils,Latvia: Car rental at Naniko in Daugavpils

Welcome dear visitors of site "Naniko". 
Our company will soon offer consumers rent cars in the latvian city of Daugavpils.
Daugavpils is a beautiful and ancient city, the second largest in the country.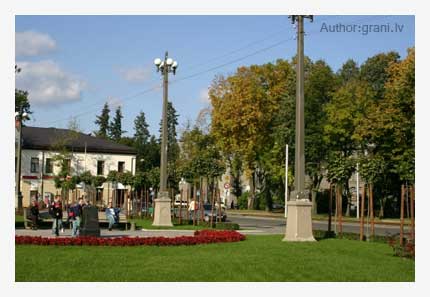 The city is playing a leading role in the life of the country.
Today, the city has many advantages:
Quite advantageous geographic location, the city is bordered by three countries: Lithuania, Belarus, and Russia;
Developed infrastructure and favorable business environment;
Daugavpils is a transportation hub of the country;
The high concentration of industrial centers and educational and cultural institutions;
A huge number of attractions;
So, Daugavpils is a multifunctional city, and a visit to the city for various purposes will be quite profitable and interesting.
To get around the city, to drive and take pleasure you can rent a car from our company.
We are gradually expanding and now we are going to open an office in many cities and among them in Daugavpils.
Rent a car in Daugavpils service becomes a necessity.
On the rented car from "Naniko" you will be able to travel around the city, and moreover you will be able yourself to choose the route and stop.
"Naniko" will offer different classes and production of cars, with a driver or without, with additional accessories for your comfort: seats for children, bike holders, chairs for babies, baskets for luggage, GPS Navigator and more.
Our driver will deliver booked car for you to any place in the city, in the Daugavpils International Airport or on the railway station, to any hotel, and so on…
Cars from "Naniko" are a great service at affordable prices.
The rental price of our car is sure to include VAT and insurance.
So if you are going to plan a vacation or business trip in Daugavpils, do not forget that the first paragraph of your plan should be renting a car from a "Naniko."
Enjoy the journey through the city on our car, our highest level of service is guaranteed!
FIND ALL NANIKO LOCATIONS »