Rent a car Kaunas,Lithuania: Car rental at Naniko in Kaunas

In the Lithuanian city of Kaunas is very popular car hire.
Therefore, "Naniko" – car hire companies planning to open an office in the city.
The city is the huge hub of railway lines and highways.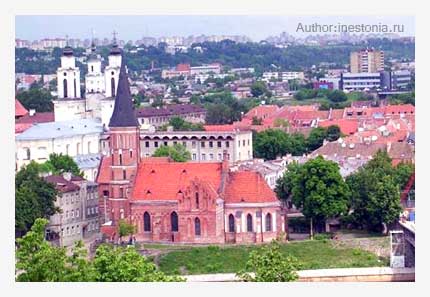 Year round in the city come a huge number of people.
Arriving in town, people often use the rental car.
The company "Naniko" in other cities works quite well, its services are convenient, practical and cheap.
Company in Kaunas, as in other cities will provide consumers cars of different brands and different production.
Cars of economy class and business class.
Respectably dressed driver of our company to meet you at any point of Kaunas: at the international airport "Kaunas" as well as the railway station, at any time of day.
You do not have to stand in the street and catch a taxi, to nervous about being late for an important meeting.
You will be able book a car in the online mode. May be you need advice, our staff will advise you and offer exactly the car that is most useful to you during your amazing trip.
Comfortable, safe and convenient will feel all your family, if you take the car for a family trip.
In addition, if you wish the car it will be equipped with additional accessories for your comfort: chairs for children, bike holders, GPS navigator and so on.
GPS navigator will help you when traveling on unfamiliar roads.
Very soon, the company "Naniko" will be in Kaunas, Rent a car in Kaunas will be associated with our company.
FIND ALL NANIKO LOCATIONS »