Car rental in Lithuania: Naniko Rent A Car
Lithuania is located in Europe on the east coast of Baltic Sea.
It shares borders with Latvia, Belarus Poland, Russia. Lithuania is a member of the UN, NATO and the EU. Largest cities: Vilnius, Kaunas, Klaipeda, Siauliai.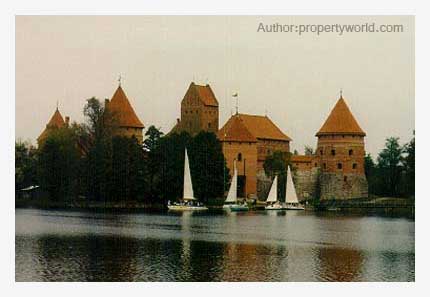 The capital of the country is Vilnius. The total territory is 65 300 km2
This is a coastal country with beautiful sandy beaches.
Most of the territory of Lithuania is occupied with: forests, meadows.
It is rich with lakes and rivers. Landscape of the country affected on the development of the country's tourism.
The main tourist sites are: the capital, which is very rich sightings, the ancient capital – Tricia, amazing Kaunas, seaside Klaipeda, Palanga with unforgettable beaches.
Lithuania is one of the oldest cultural centers of Eastern Europe.
In this country people come from many countries to see the sights, relax, learn, make a deal. In such case people need own car.
To hire a car is very comfortable In Lithuania, the service is very popular.
Rent a car in Lithuania are in great demand.
We offer you our company "Naniko rent a car", which soon will offer the best services.
Cars from economy class to business class will be offered with or without driver.
They will be insured in the best companies, and those will be held regularly  inspection.
At your request will be added accessories: bike holders, chairs for children. Etc.
The company "Naniko rent a car" will offer you the coolest cars at the lowest price!
FIND ALL NANIKO LOCATIONS »