Rent a car Bucharest,Romania from Naniko rent a car
Bucharest – "City of Joy" is the translation of the name from the Romanian language; it is the sixth most populous city in the European Union.
Travelling in this ancient city and exploring its attractions acquainted with its architecture, culture and history of a desire not to one person.
The main attraction of the city is the church of Stavropol. The church was built in 1724, is a wonderful combination of Byzantine and Baroque styles.
During the year, especially during the summer the city hosts many festivals for instance such as the International Opera Festival. The National Opera organizes the International Opera Festival. During this period in the city arrive orchestras and ensembles from over the world.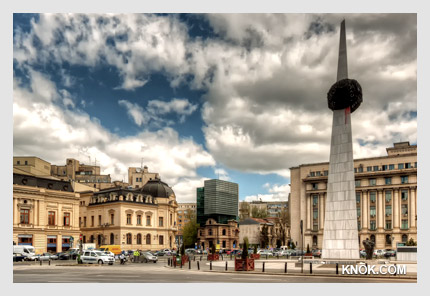 The Culture of the city developed at the highest level. There is the National Museum of Art in the city, which is the most famous. It is located in the palace of the kingdom and combines the unique medieval and modern Romanian art exhibits.
Bucharest is the home of the Romanian art. There are located many theaters of different genres are all over the city. The most famous of these is the National Theatre of Romania and the State Jewish Theatre.
The city's architecture is diverse. Amazingly fit together the various architectural styles. Most of the buildings are from a 19th and 20th centuries.
In such an interesting city, our company is planning to open an office. Car rental in Bucharest is in a huge demand.
Our company will offer you an extensive range of cars of various classes and production.
Optional Accessories
Unlimited mileage
24 hour service
The service driver
Qualified service personnel
Take advantage of the most reliable and high quality car rental from our company!
FIND ALL NANIKO LOCATIONS »