Rent a car Istanbul, Turkey: Car rental at Naniko in Istanbul
The largest and main city in Turkey – Istanbul. This city is the main educational, cultural, commercial, industrial center and main port of the country, is home to 13 million people.
The city is located in the northwestern part of the country on both sides of the Bosporus strait and on the both parts of the world: Europe and to Asia. Such an advantageous location of the city makes it possible to be in a good economic position and beat a very interesting in many ways. There is a city of the main banks, business centers, shopping malls, foreign agencies, companies and insurance companies. Businessmen come to Istanbul for different cases from all over the world.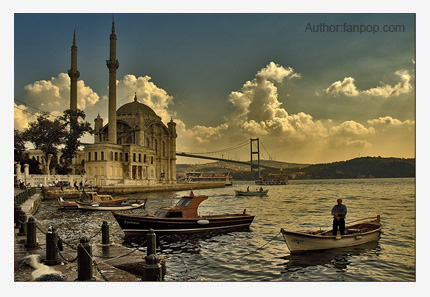 Istanbul, a city that was the capital of the great empires: Roman, Byzantine and Ottoman.  That is why there are many oldest monuments of the great civilizations. The masterpieces of ancient masters are fascinating for its dazzling beauty and magical powers visitors.
The symbol of the city is amazing Blue Mosque all columns are in blue. On opposite side is situated another huge mosque – Aia Sophia. 
One of the famous landmarks of Istanbul – the mosque – Sulaimaniyah, which is known for its acoustics
Palaces and different buildings, forts, Christian and Muslim masterpieces decorating the city are monuments of ancient architecture, almost every one of them are associated with an interesting history and legend.
To learn more not only about the city but also about the great civilizations you must visit museums such as the Museum of Carrier, the Museum of Antiquities, the Museum of Turkish and Islamic Art, Museum of Oriental Antiquities.
Istanbul is the largest shopping center, not only in Turkey but also throughout the continent, so there are many markets; the largest of them is Bazaar Kapali Carsisi. There are sold multiple goods very unique things. That is why to buy and sell goods in Istanbul comes merchants from many countries. The market is the favorite place for tourists.
This city is the pride of the country; the government has invested huge sums in the development of infrastructure in the city: international brands of luxury hotels, restaurants, cafe, bars, night clubs lighters.
Our company will soon open an office in Istanbul. We will provide consumer cars of different classes and production. Car rentals and reservations will be available both on-site and before coming to the city.
The most high-quality service from our company will be available as travelers and business people.
We will be offering:
Cars of economy and business class
Optional accessories
Unlimited mileage
The price will include car insurance and VAT
Rent a car with or without driver
Rental cars and booking via the Internet or telephone
Reasonable prices for all
Car in an ideal position
Discover the enchanting beauty of the city, made a deal with partners, our company will helps you in everything and your wishes and plans come true!
FIND ALL NANIKO LOCATIONS »