Rent a car Donetsk,Ukraine: Car rental at Naniko in Donetsk
We are waiting for you in Donetsk
Today we want to talk about a beautiful city of Donetsk on the east of Ukraine.
Population of the city is over 1.2 million and according the number of population is on the 5th place in Ukraine.
Donetsk is developed and exiting city with green parks, wonderful squares and boulevards.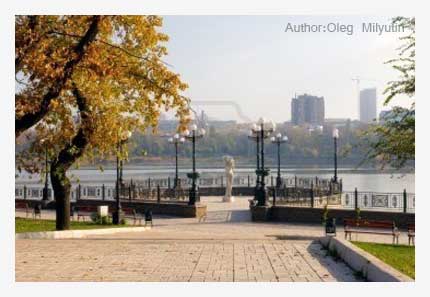 Walking through the streets, everyone feel cheerfulness, especially the fact that everyone give smiling to each other is very pleasant.
Glorious city of roses-certainly Donetsk
What may be more beautiful than a flower? Here they please every person; it is no wonder the city has earned the title of a million roses to this day. If you calculate the number of roses, then everyone in the city will receive one rose.
Does it impress you?
Million roses are for every woman in Donetsk.
If you are a fan of romance, then you should come here and spend a pleasant time walking through the alleys and parks. They will not make you bored.
You always feel romantic atmosphere.
Come to Donetsk and explore the beauty of these places with your own eyes.
Airport
International airport "Donetsk" named after S.S. Prokofiev serves over 5 million customers every year.
This city is a major industrial heart of Ukraine and hundreds of industrial enterprises are built there.
Car rental in Donetsk
Company "Naniko" wants to please all visitors and residents of this wonderful city to enable them to travel around the streets in comfortable cars with our car park.
Soon, car rental from Naniko in Donetsk will be available to all.
We do not force you to wait for a long time and on arrival in the city of million roses you will find cars from our company.
We appreciate your choice and we thank you for choosing our company.
Price
Naniko rent a car Tbilisi offers you the best price for car rental. The cheapest prices for each type of vehicle is guaranteed from Naniko rent a car.
Car park
Naniko will provide you with a variety of vehicles, ranging from economy cars sedan and ending comfortable buses.
We also have various types of minibuses and what is most important, Naniko has a fleet of SUVs (Sport Utility Vehicle) which are the best for driving in mountainous regions of Georgia and not only there.
FIND ALL NANIKO LOCATIONS »