Rent a car Odessa,Ukraine: Car rental at Naniko in Odessa
Odessa – is the pride of Ukraine.
The city is situated in the north – west coast of the Black Sea.
The number of population is 1,004,409 people. In Odessa is the largest port in Ukraine.
The total area of the city is after Kiev and Kharkov is in third place.
If we believe the statistics about the quality of life of Odessa in the Ukraine it is on the first country.
Odessa is an industrial, cultural, scientific, and resort center.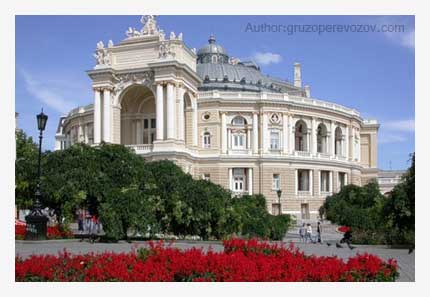 Most of the city is situated on the valley, including the historic district.
Odessa is a unusuall resort. Here come a lot of tourists. Warm sun and beautiful sea waves become an unforgettable time.
The resort area is located on the Black Sea. Arcadia is a one of the most popular areas of Odessa.
There are many health spa, fairing, spa clinics, and restaurants, in nightclubs.
All these institutions are working around the clock during the season.
Odessa is an old city and its territory has a lot of historical and cultural monuments.
Rent a car in Odessa is in great demand.
In addition, here come businessmen to make deals and to different meetings.
The need for transport in the city is very large, especially in summer, when the city is full of tourists and visitors
In Odessa is an international airport – "Odessa". Odessa Airport connects Ukraine with all Asia and Europe. Road transport is very developed. The need of road transport is huge car rental company "Naniko" plans to open an office in Odessa.
Company "Naniko" is existed for a long time on the local market and now decided to expand.
She will offer the coolest cars economy class and business class.
Cars with or without driver if you wish will be equipped with additional accessories (seats for children bicycle carrier GPS navigator, etc.)
Machines may rent in advance before coming to the country online.
Cars from "Naniko" the most safe, comfortable, cheap, use our services.
FIND ALL NANIKO LOCATIONS »