Rent a car Yalta,Ukraine: Car rental at Naniko in Yalta
Yalta is located in the southern part of the Crimea in Ukraine.
Yalta is а resort town, which is famous around the world.
The beauty and charm of this town is ineffable.
This city must visit everyone who loves nature and its beauty.
On the territory of Yalta was created many parks, the most famous of them is the Livadia and Vorontsov.
Location of Yalta resembles an amphitheater, from the land, the city is surrounded by a semicircle of mountains.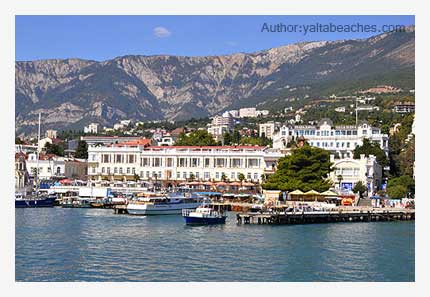 On the territory of Yalta grows 2000 species of plants. With its natural beauty, famous beaches, Yalta takes a huge number of tourists.
Yalta is an old town, there are many historical and cultural sites, many beautiful buildings.
Our car hire company has decided to open an office in Yalta, as the demand of transport, especially during the season is huge.
The company "Naniko" will give the consumer the best cars.
Rent a car in Yalta is in great demand.
The most important thing is that you can book a car before you arrive.
Book a car in the online mode is very convenient.
Our cars will be equipped with additional accessories (holders bike seats for children, etc.)
GPS navigator will accompany you on all roads during your voyage, and if you lose, he will help you find the right path.
From our company will be provided with the machine, as the economy class and business class.
Quality of machines will be guaranteed, because they will be inspected regularly.
If an emergency happens, our staff will replace your car on a other machine.
Our customers are always satisfied with our service.
Use our services
FIND ALL NANIKO LOCATIONS »