Rent a car Tashkent, Uzbekistan: Car rental at Naniko in Tashkent

Tashkent – a city which is called – "The treasure of Asian civilization." The capital is located in the north-eastern part of Uzbekistan, in the valley Chirchik.
The city is an important air, rail, road, center of the country.
The city's population is of about 2.3 million people.
This is a very interesting city; here come to explore the Central Asian culture, to visit museums in Tashkent, which holds artifacts dating from the XI century. Famous market "Chorsu" leaves a great impression on visitors, this huge place for trading, and the place of art.
Many begin their journey from the capital, they come to travel on the mountain and get acquainted with the customs and with the fascinating nature of the country.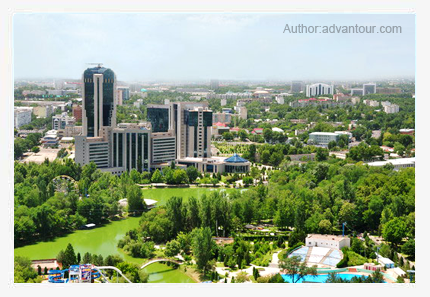 In Tashkent, there are two business areas: International Business Center and Tashkent Business District. 
There are: banks,business centers, offices of various companies, car dealerships, stores of international brands. The infrastructure of the city is moving forward with the fast pace, so the city is visited by many business people.
Traveling or visiting to business meetings by public transport or taxi is not very convenient. That is why many people rent a car in Tashkent.
In Tashkent, many people use this service, so our company will soon open an office in the city.
If you come into the country, refer to our company, we will offer you the best conditions. "Naniko" is the leader company for car rental in many cities. The services of the company are in line with international standards.
We offer:
Cars of different classes and production
Cars for businessmen and travelers
Reasonable Prices
Unlimited mileage
Rent with or without driver
Optional accessories
Car rental price will include VAT and insurance
Safe cars (our cars undergo regular inspection)
Delivery at any place
Rent a car in an online mode or by phone
"Naniko" will soon provide an excellent opportunity to enjoy a comfortable and safe driving on the roads in Tashkent and across the country.
FIND ALL NANIKO LOCATIONS »