Car rental in Uzbekistan: Naniko Rent A Car
Uzbekistan is the country of the central part of Middle Asia.
The country shares a border with Kyrgyzstan, Afghanistan, Turkmenistan and Tajikistan.
The country has an outlet to the Aral Sea.
The population of 29.7 ml people. An interesting factor is that Uzbekistan second country in the world that has no outlet to the ocean.
The state capital – Tashkent is the largest metropolis of Middle Asia.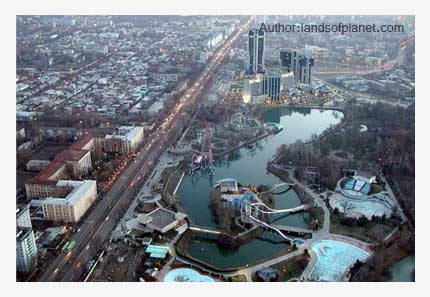 Throughout the world, Uzbekistan is the fourth largest reserves of gold, and by the level of production is on the seventh place, the country also mined uranium and copper, it is a major producer of cotton. The country has a favorable geographic location, when it passed through the country famous Silk Road.
In recent years in the Uzbekistan industry of tourism is growing fast.
A lot of people with different points of the earth are visiting a country every year.
They come to see: the mausoleums, mosques, forts and other unique masterpieces of Asian civilization, it is possible to see also Soviet buildings: Tower Shukhov, Tashkent TV Tower, and of course masterpieces of modern architecture.
The rich culture, hospitable people, the masterpieces of ancient civilizations, the ski resorts attracts tourists from the whole world.
The country is also interesting for businessmen; there is a convenient environment for building and running a business.
That's why our company of car hire – "Naniko" is giong to open offices in major cities of Uzbekistan, Tashkent, Bukhara, Khiva, Samarkand.
Your journey will be unforgettable, if you will take a car from our company, as we will provide you with the most comfortable and convenient cars.
Taking our car, you will be more mobile, independent, and able to see more.
Rent a car in Uzbekistan from "Naniko" is:
> Car delivery at the desired time (non working time) to any location.
> Additional equipment.
> The rental price will include VAT and insurance.
> Cars for business and leisure travelers.
> Rent in an online mode and on the phone.
> Professional staff.
> Cars technically in the best condition.
> Low prices.
The advantage of "Naniko" has been appreciated by clients in many cities, dozens of our customers have already have made sure of it. You will be able to take a car from "Naniko" very soon!
FIND ALL NANIKO LOCATIONS »