Car Rental Yerevan Zvartnots International Airport – Naniko

International Airport – Zvartnots is only 12 km from Yerevan.
New, nice, modern airport terminal opened on 5th October 2011.
The airport operates round the clock. It takes a lot of flights from all parts over the world; he works with many international airlines.
Zvartnots accepts both international and domestic flights.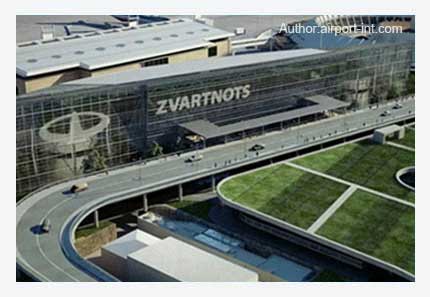 "Naniko" plans to open soon an office at the international airport.
Rent а car at the International Airport Zvartnots will be available for both foreigners and local residents.
Reservations and rental cars will be possible before the arrival, via the Internet in online mode or by phone. Just a few minutes, copies of driver's license and passport and your desired car for you will be booked.
Our company will offer consumers, different classes of machines and production.
Great opportunity to rent a car from a reliable and Leader Company will have business people and who loves to travel.
"Naniko rent a car" will provide services in 24 hour mode.
Our friendly staff will welcome you and offer information about our machines, about our service.
We will have the best conditions for the rental car. 
So start your travel or business meeting in the country with our company and your visit will be in all case successful.
You can find lowest online rates for renting auto. The reservation process takes only several minutes and the flexible system gives you a chance to book the car promptly.
If you want additional comfort, do not forgive about the accessories. We offer a wide choice of the optional accessories: child seat, bike holders, snow chain, roof basket, and many others..
You will have a chance to rent a car for a short term and for a long term.
You can drive on all type roads. If you do not know unfamiliar roads of Armeniw, you can take GPS Navigator and travel without any limitation and difficulties.
FIND ALL NANIKO LOCATIONS »