Rent a car in Sweden at Naniko
If you are thinking of traveling to Sweden, in the car hire company Naniko, you can choose from a wide range of varieties the right car, especially the one that best suits your needs.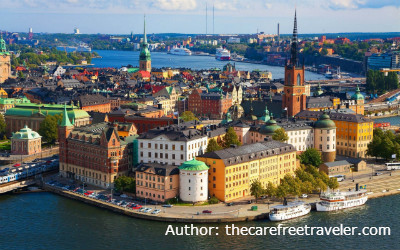 Car rental in Sweden at Naniko- The cheapest price and good conditions for rent!
Naniko offers a highly professional service with the best prices, corresponding for any pocket, with a high class service. You can also enjoy with some of the accessories such as GPS Navigator, child seats, bike holders, roof basket and so on.
You can pick up and return the car anywhere in the country at any time without limitation. The  company also has an online booking system on the website that allows you to book the car in just two minutes.
No matter whether it is a physical or legal person, everyone can book a car with ease.
The fleet of cars Naniko are in perfect condition if you book it, you can check for yourself.
About Sweden
Sweden, is a Scandinavian country, it borders in the north and west by Norway, Finland and the east by the Gulf of Bothnia and in the south by the Baltic Sea. Its most populous city and also the capital Stockholm. The official name is the kingdom of Sweden.
Its origin is related to the Kalmar Union in 1397 and King Gustav Vasa, who stretched their land to form the Swedish Empire in the seventeenth century.
The predominant language is Swedish, but not the official language. The Swedes speak other languages among which English.
In Stockholm's main attractions are:
– The Vasa Museum, the warship Vasa was sunk in 1682.
– Gamla Stan, the old town with very narrow streets.
– The Royal Palace, the official residence of the King.
– Gröna Lund, an amusement park located on the island of Kungliga.
– The Katarina lift, with a viewing at 38 meters high on top of which there is a restaurant.
For you it will be much easier and comfortable visit these places if you rent a car with Naniko,  enjoy this magnificent country.