Rent a car at Frankfurt Airport from Naniko
Fulfil your reservation right now on the internet or by phone.
Car rental in Frankfurt Airport at low prices!
Of the fleet, you can choose the desired car, here you can find: convertibles, sedans, the car of the middle class and economy class, executive class SUVs, minivans, sports cars.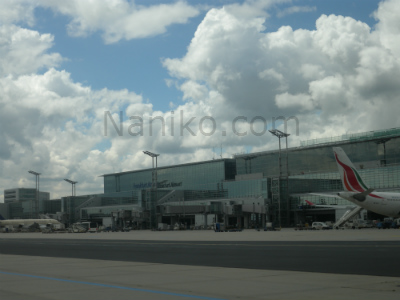 Minimum number of documents: passport copy and a copy of driver's license.
The presence of optional accessories: GPS Navigator, child seats, snow chains, MP3 device, luggage cart, bike holders, etc.
Car renting service from our company is affordable can benefit both individuals and legal entities.
Very convenientis to take a car for hire at the airport, so no longer have to pay for its delivery. Do not worry if your flight is postponed, our company representatives will wait for your arrival. You will be greeted with a sign, which will display your name or your company name.
The largest airport in Germany – Rhein Main International Airport or Frankfurt am Main is the third airport in Europe. The airport has four runways.
The airport performs international and domestic and freight transportation. A significant proportion of flights is transit flights. The flights are performed in all important areas of the world.
The airport is located in proximity to the highway, you may rent a car and continue on your way by a comfortable car. Taking a car to rent at the airport, you have the opportunity to begin to travel across the country, you can take the car anywhere in the country.
If you are in the country on business visit, you can take the services of a professional driver.
FIND ALL NANIKO LOCATIONS »