Rent a car Florence, Italy: Car rental at Naniko in Florence
Florence is the capital of Tuscany, the most populated city in the province. The population is about 400,000. Florence has a rich history. The city has rich architecture from the Renaissance period, Florence freely be called a city of the Renaissance. In the twentieth century, the city was recognized as a world cultural heritage, the city is well preserved monuments of this era. Florence is the birthplace of such famous people as Bocelli, Dante Boticheli, Galileo Galilei, Michelangelo and Roberto Cavalli. This city has it all: the ancient, incredible beauty, rich history and aura, which honors every tourist in every corner of this city.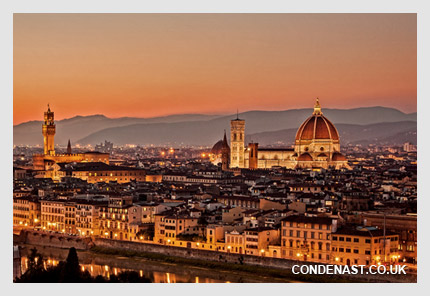 Car rental company NANIKO
Many tourists come every year to the city, which we can call museums. Even arrived in Rome for example many tourists try to visit Florence. Everyone must at least once in their lives traveling to this city, Florence remembered with fondness, love, warmth. Proceeding from the fact that time is expensive, recommended to use the service of car rental company NANIKO in Florence.
Car rental company NANIKO is your right choice.
You will soon discover the correctness of your choice. For the tourist is very important the following factors : low and reasonable price , high level of service , operational team of professionals , which can be freely called family, a variety of vehicles models : jeeps, sedans , convertibles , minivans , seasonal cars. What could be better than to go around the city on convertible car and it straight your emotions and feelings. Flexible reservation system helps you to save the time, preparation of documents takes just 5 minutes, and one of your desires is enough to bring the car to any destination.
Do not miss your chance to beautify and simplify your trip to this unique city. Enjoy life, make the right choice, that is the same guarantee of success.
FIND ALL NANIKO LOCATIONS »