Rent a car in Albania for economy costs
For helping our clients to dispel the doubts for some questions about hire vehicle in Albania, we have created on our web-page the maximum available information base, and also there is online and mobile operatorservice in 24-hour availability for you.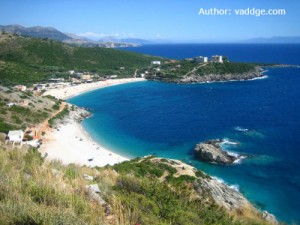 Car renting in Albania – affordable price and comfortable cars!
Why you are suggested to use Naniko auto rental?
The most low and stable prices
Modifying or cancelation of your order can be executeеd in an easy and fast manner.
The guarantee of accomplishment of your car rental by one of the best suppliers of given service
Facilities of clients with maximum attention and cordiality
A great number of our permanent customers trust us.
Thanks to longstanding experience and cooperation with the best world brands of auto producers, Naniko auto-vehicle pool offers to a client's wide spectrum of autos for any taste and requirements:
Economy cars
Compact sportive cabrios, perfect for movements in city
Off-roads 4X4
Minivans for 7-9 or more persons and much more.
We are recommending to visit our web-page for more detailed information about vehicle models in possess of our availability
Albania – Country of Eagles.
Albania is the country of the south-eastern Europe, since olden days called The Country of Eagles, offers to the look of visitors and tourists the delightful mix of the landscapes, created by nature – from high mountains in the hearts to the Adriatic coastline.
Besides of natural beauties there are quite attractive cities. Tirana – capital of Albania, not so big dimensions cities as Berat and Gjirokastra attract by its extraordinary historical centres and included in the list of world heritage of UNESCO.
Sitting at the wheel of your hired car form Naniko, you will be able to discover every day new and new edges of the country. And for your safety and effective sojourn in the country we would kindly ask you to observe the rules driving existing at the country.
There is a right-side movement in Albania
We kindly ask you to keep the speed limits on the roads also because of some parts could be no so well maintained. There is limit of speed about 40-50 km/h in the city; in the periphery is 80 km/h; and on the highway is 110 km/h.
It's obligatory to use the safety belts
The auxiliary headlight should be kept on during the day
It's absolutely forbidden to drive a car being not sober
The high ways in Albania is free of charge
The driver should have no less 21 years and have driving experience (possess driving licence) no less 2 years.
We are grateful of you for considering car rental company Naniko for your gripping journey in Albania and wish you having a splendid time!
FIND ALL NANIKO LOCATIONS »