Rent a car in Athens, Greece: Car rental at Naniko in Athens
Ancient city , which has played a huge role in the development of civilization and democracy and philosophy to the world.
Feel like a god in the "City of the Gods" , rent a car in car rental company NANIKO in Athens and around the city with the maximum comfort .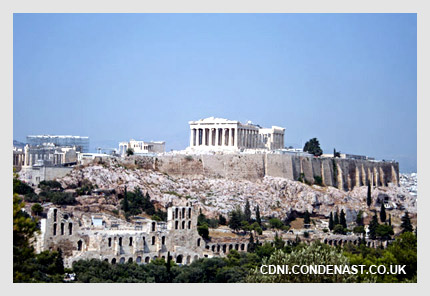 Сognitive information
According to legend, the city of Athens was named after the goddess of war and wisdom – Athens. Poseidon – god of the sea, aspired to rule the city. He offered the city a perpetual source of water, but this source, as well as the sea turned salty and people preferred the goddess Athena, who offered them an olive tree seeds. Olive tree brought people oil, food and wood for heating. Symbol of Athens has since been considered a branch of olive owl, the owl as a symbol of wisdom – Athens.
Do not forget to visit
Here is the Acropolis – actually raised majestic place high on a hill . With a beautiful view of the city of Athens . The main temple – the Parthenon temple was originally dedicated to the goddess Athena, then its purpose is constantly changed until it was turned into a powder keg . Erechtheum – temple dedicated to all the gods at the same time . In the Acropolis has many famous statues of the gods. Basically the original statues are in the museum of the Acropolis . Theatre of Dionysus , one of the oldest theaters in the world , the theater was located in the open air . There are still remnants of the ruins of the theater. It is in this ancient theater were first indication of the tragedy , comedy and held various festivals . Agora – was the central market square of Athens. Archaeological Museum of Athens – is one of the largest museums in Greece with a large collection of ceramic sculptures. Tower of the Winds – a monument that was at his time a weather station . Hadrian's Arch – triumphal arch , built during the reign of Emperor Hadrian . It was in Athens became so strong philosophers like Plato , Socrates , Aristotle .
Having visited this city, you can purchase a unique knowledge about the history of Greece and generally in touch with the culture and history of the most ancient country. Greece is waiting for you!
FIND ALL NANIKO LOCATIONS »