Rent a car in Bosnia and Herzegovina by Naniko
Here you can arrange for the most pleasant stay for yourself, if you prefer to rent a car and save your time. Provide for yourself a carefree travel around the city.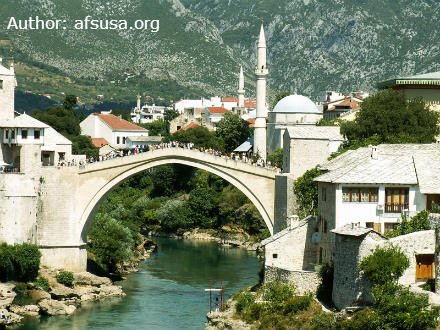 Car hire in Bosnia and Herzegovina – desired car at affordable price!
The auto renting company NANIKO in the Republic of Bosnia and Herzegovina offers an extensive range of cars for rent. In the fleet of the company you can choose from economy class, middle class, business class, mini vans and convertibles.
Each of you can choose a suitable car from NANIKO. You can also choose the necessary accessories: GPS navigator with a map of the republic, which is constantly updated, bicycle holder, roof basket, baby booster, WI-FI device and many other accessories that will create comfort for you.
Renting a car from NANIKO you discover a great opportunity. It is an international brand which has branches worldwide. The company offers its customers a variety of discounts and promotions, and for our regular customer's special prices for any car.
Very convenient booking system. Just determine the dates and specify pick up place and you will automatically find the page with cars and prices, select the car you are interested in and book it. Fill the column information and your reservation is done. Edify enjoy every second of staying in the Republic of Bosnia and Herzegovina.
Little about Bosnia and Herzegovina.
According to the Dayton Agreement (1995), the government has retained the territory formerly belonging to the Federal Republic of Yugoslavia, but after was divided into two separate parts: the Republic Srpska and the Federation of Bosnia and Herzegovina.
Bosnia and Herzegovina situated on the Balkan Peninsula. In the north, located close to Croatia, to the west, east and south- east – bordered with Serbia and Montenegro. It has access to the Adriatic Sea. The coastline is 20 kilometers. From 1878 i- Austria-Hungary, 1918 – belonged to the Kingdom of Serbs, Croats and Slovenes, 1929 – was part of the Kingdom of Yugoslavia, but from 1945 to April 1992 belonged to the Socialist Federal Republic of Yugoslavia.
Republic every year becomes in great request among tourists. It is extremely kindness towards its visitors. There are many historical and cultural monuments. Especially popular ski resorts (Jahorina, Belashnits, Igman).
Do not miss your chance to visit this beautiful land.
FIND ALL NANIKO LOCATIONS »
Also read