Rent a car in Slovakia by Naniko
The car rental company NANIKO in Slovakia provides to their customers a broad range of vehicles. The company is   international and has offices worldwide.
Plan your stay in Slovakia with NANIKO
Flexible prices, convenient booking system, the service center, which is working 24 hours, promotions and special offers for  customers, bonuses for constant customers and all this in NANIKO.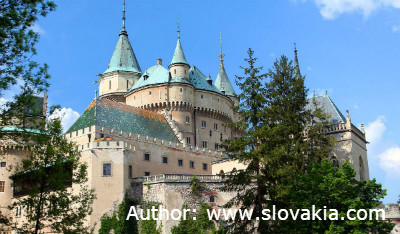 Renting a car from NANIKO in Slovakia you get high quality service
In a company you can choose cars of any class and type – from economy class to business class. For fans of the convertible car of company offers a comprehensive range of it for family trips you can safely book comfortable minivans.
Booking take a few seconds
Specify the desired reservation date, time and place where you want to pick up the car,
Attach documents (copy of passport and driver's license) and your reservation is made ​​. For those who do not have access to a computer can make a reservation via mobile devices.
 Advantages of car hire in Slovakia:
• Save time and money
• Comfortable trip
• Reliable and safe trip
Slovakia is located in central Europe. The capital of the Republic is Bratislava. Currency – the euro. More residents profess Catholicism.
The country is famous for the automotive industry. Auto giants such as Volkswagen, Kia Motors, Peugeot opened their factories in Slovakia.
Slovakia has no outlet to the sea, 40 % of the territory is covered by forests, which attract tourists. Here you can see a beautiful nature, mountains, caves (stone, ice, etc.) and a very popular ski resorts.
A lot of reserves and national parks. Tourists here can arrange the vacation and add a little variety of entertainment  elements: rafting , scuba diving, fishing and caving.
You are able to plan your vacation and be independent in the choice of entertainment and  places which you want to visit . Book a car in   the car hire company  NANIKO in Slovakia and you will  make the right choice.
FIND ALL NANIKO LOCATIONS »