Rent a car Astana/Nur-Sultan, Kazakhstan: Car rental at Naniko in Nursultan

Astana/Nur-Sultan is the youngest capital of Kazakhstan; it is located in the northern part of the country..
The capital of Kazakhstan was moved from Almaty to Astana in 1997. Almaty is surrounded by a ridge, that is why it is not possible its extension. In Astana is another situation, here the construction of new districts is not limited.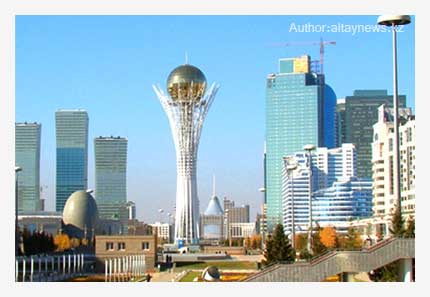 The city began to develop rapidly and today is a cutting-edge capital. This is a new metropolis, which was created in the place of steppe, in a place of a small provincial town. The best architects of the world are working and are creating buildings that have become masterpieces already. Here are collected all the styles of world architecture. Here is everything: marquees, skyscrapers, parks…
The symbol of the rapidly growing city is a monument called – Bajterek. It translated into English as poplar. This is a "First tree" of the capital, which is planted by the President – Nazarbayev.
Every year, here come a huge number of people. The modern city with its originality and beauty captivates every guest. To create a new economy in Astana, comes a lot of investors who are interested in the Kazakh market.
Naniko – Rental Company has opened its representative office in Astana. After careful study of the needs of the market, we offer exactly the machine and one service that are in full compliance with the requirements of the consumer.
Naniko – is a brand company which abides by the low prices and at the same time, perfectly serves customers.
We offer a variety of cars for travel and for participation in business meetings. Quite a popular service of our company – Rent a car in Astana with driver. This service is mainly used by businessmen and politicians who come to the capital to participate in various business meetings.
Our vehicles are equipped with the modern amenities (chairs for children, luggage baskets, bike holders, Navigator, etc.)
The car can be picked up at the Astana International Airport or at the train station or the representatives of our company will deliver car to any place of your choice.
The rental price includes: unlimited mileage, all local taxes, insurance, 24 hour consultation with representatives of the company, a map of the city of Astana.
Car hire from Naniko via the Internet – it is a very easy way of booking. For the reservation you need only following documents: a passport copy and driving license.
We will meet your expectations, and we look forward to your order. Begin your visit to the capital on our impeccably comfortable and safe cars.
Also read