Rent a car Ankara Esenboga Airport – Naniko
The International Airport of the city Ankara is the airport of "Esenboga." Airport was opened in 1955.
In 2009 the airport was awarded as the best airport in Europe. It is located 28 kilometers from the capital. Airport serves both international and domestic flights. He collaborates with many airlines and provides flights in all important locations.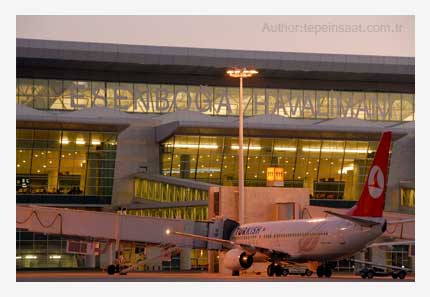 As Turkey is a country famous of seaside resorts, passenger traffic at the airport is a huge. Our company "Naniko" will soon open an office and will offer car rent to consumers. The best cars of famous brands and productions will be available for both businessmen and travelers and people who visit the country for various cases.
Rent a car at the international airport "Esenboga" from "Naniko" soon for everyone will be possible. The best service from our company will make your journey and visit unforgettable and will forever remain in your memory. Rent a car at the International Airport of "Esenboga."
We will offer:
Driver service
Unlimited mileage
Optional Accessories
The rental price will include local VAT and auto insurance
24 hour service
Delivery and return cars to any destination in the city
Our company will provide you with comfort, safety, reliability. And, most importantly, our service will be much more affordable than other companies. Choose "Naniko rent a car Ankara."
FIND ALL NANIKO LOCATIONS »