Car rental at Dresden airport – Choose rent a car with Naniko to save more
As the center of the federal state of Saxony in Germany, Dresden is known also as Florence of the North and its population reaches 1,5 million inhabitants. The city is disposed near the border with the Czech Republic, on both banks of the Elbe River, is distant from Berlin of 200 kilometers to the south and 150 kilometers from the capital of the Czech Republic, Prague. The international airport of Dresden is placed about 10 km from the city and is among the largest ones in East Germany, annually serving about 1.7 million passengers. Here there are such major airlines as Lufthansa, Germanwings, Swiss, Aeroflot, Air Berlin and others, connecting Dresden airport with most major cities of the world, also with main centers in Germany.
The airport is well equipped with various services, there is an elegant conference center, also the major international car rental companies, such as Hertz, Europcar, Sixt, Avis, among which is Naniko, offering competitive fares and a huge range of services.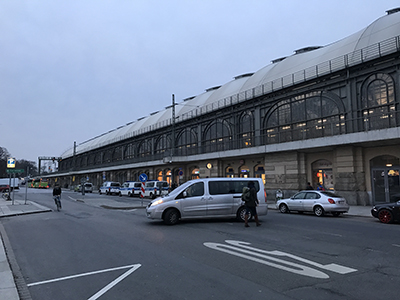 In the airport terminals you can use services such as currency exchange points, ATMs and post office, there is free access to Wi-Fi and to public telephones. At passengers disposition is also a large selection of catering points, and also while waiting for your flight you will be able to make purchases.
At the airport, you can use the services of the Lost and Found office in case of need. It also offers excellent information center services where it is possible to obtain any summary useful for tourists.
Before you leave, you are given the opportunity to book car rent services at the Dresden airport via the website of Naniko so that when you arrive you will receive your car and in complete comfort, without the need for waiting, to set off.
The airport is also equipped with a comfortable parking space with a capacity of more than 4,000 places.
This city, fascinating with its intriguing beauty, is very rich in cultural attractions and vast green areas.
Do not miss the opportunity to travel in comfort by auto rent at Dresden Airport from Naniko!

To book a car for rent through the Naniko website is quite simple, having done just a few simple steps. Our service system will allow you to enjoy the true sense of freedom of a typical road and make your trip free from traffic problems. Wherever your route brings you, our company will be your reliable companion everywhere, giving you the keys to opening the world in full mobility and safety.
Our attentive staff, from the moment you arrive and throughout the rental period, will be focused on ensuring that you properly cover the rental issue and its smooth and trouble-free flow. For the diverse needs of our customers, our fleet offers the widest range of vehicles, starting with small and agile city models, which will be comfortable to move in any urban traffic, and up to elegant sedans or luxury cars suitable for both solemn events or for business meetings.
If you travel with a family or a group of fellow travelers, then an invaluable service to you will have a roomy and convenient minivan from our range.
Our frequent and regular customers will be able to receive systematic updates, where they can often find special conditions, periodic discounts and special offers in certain areas. Which is an ideal chance to save a substantial amount.
Your ideal car rent from Dresden Airport is waiting for you from Naniko to accustom you to a world of comfort and mobility at super low prices!

Another of the many comforts of cooperation with us is the fact that if you change your plans, you can easily change or cancel your order without having to pay fines.
To pay for your order, you can use the most convenient method for you.
FIND ALL NANIKO LOCATIONS »