Rent a car Almaty,Kazakhstan: Car rental at Naniko in Almaty

The Emerald City of Almaty is located under the greatest ranges of the Tien Shan. Not coincidentally, this city is called as the "garden city", it is completely drowned in greenery and it differs from other cities of Central Asia by numerous parks and squares…
In the spring, when it's time to bloom, here becomes like a fairy tale. Everywhere is the blooming of the apple, apricots, cherries… The total area of gardens, boulevards, groves, parks occupies nearly eight thousand hectares.
Almaty rightly considered "southern capital" of the Republic of Kazakhstan
Numerous attractions, mild climate, good environmental and economic situation make the city attractive. It allures every year, more and more visitors.
It does not matter for what purpose you visit Almaty, our company Naniko is at your disposal during 24 hours. You can choose from a fleet of any car on your need:
Business class vehicle for a ride to a business meeting, luxury convertibles for a stroll around the beautiful streets of the city; jeeps for the trip to the mountains, minivans for traveling with a large team , and so on …
Rent a car in Almaty from Naniko is the ideal way to rent a car without difficulty and visit all the interesting places that will remain in your memories forever.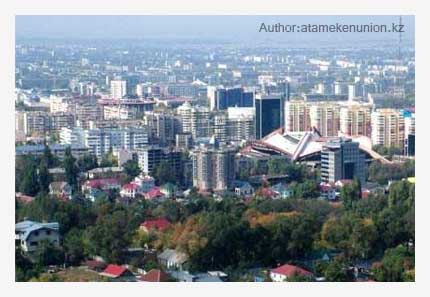 The company gives you the opportunity to take the car in the Almaty International Airport, or anywhere in the city and drive to a ski resort Chymbulak, which is at an altitude of 2200-2500 meters above sea level, or drive to the world-famous high skating rink "Meteo". It is 15 kilometers away from the city. If you are in the country for the first time, you can order the Navigator, which will help you choose the right path.
By purchasing services from Naniko, you will become the owner of the full rental service. We care about our customers and that is why, we offer them both: expensive and budget options. We have created the highest level of service while maintaining low rates of rent. Given the fact that Naniko is a global brand, its service is fully consistent with global standards.
Easy booking system and a minimum number of documents (copy of passport and driver's license) gives you the opportunity to book a car in just a few minutes. Reservation process can be carried out using a computer or phone or mobile device.
Don't hesitate to apply with any matter to the employees of the company; they will help solve any problem. Embark on an unforgettable journey in Almaty, inspect all the sights and enjoy.
FIND ALL NANIKO LOCATIONS »