Car rental in Kazakhstan: Naniko Rent A Car
Kazakhstan – this is the greatest country that is located in the south – eastern  Europe, the area of ​​the country is in 9th place in the world. It shares borders with five countries and the Caspian Sea. Its population is 16,674,959 people largest cities: Almaty, Aktau , Astana.
This is a country with unlimited sources of the oil, natural gas and uranium.
Geographical location allows it to be both and mountainous country.
In the country transport is very important, therefore there are developed various types of transport in the sky and in the water and on land. In Kazakhstan there are 25 major and 10 regional airports.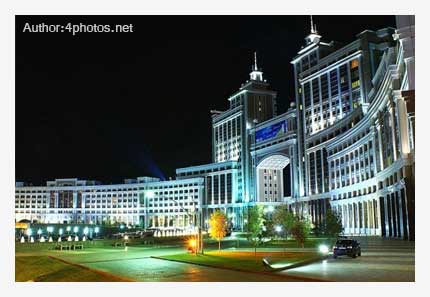 According to recent data there is registered 3,264,400 93 of passenger cars, which indicates that road transport is very well developed.
Every year in Kazakhstan comes a huge number of people.
The country has a fairly good image at the international level.
As the country is developing at a rapid pace in recent years, Kazakhstan becomes attractive for foreign businessmen every day more and more.
They arrive and conclude different deals.
Kazakhstan is the object of interest for tourists in recent years.
The country is rich both marine, and mountain resorts.
Here it is possible to have a rest both in summer and in winter.
So the country is attractive for all.
Today it is possible to travel by all types of transport, but most of all you feel comfortable when travel by car.
This is a bliss to have an own car … but what to do when you come to a country and you have not car at the present moment and you want the only personal car, not a taxi.. . In that case you will be helped by the company which offers the services on hire car.
Car rental is in great demand all over the world. In Kazakhstan, a country rich, populated and developed this service is also very developed.
There are many car rental companies. In this case, there is a question how to choose the best, which one will deliver the best possible service.
Company "Naniko rent a car" exist on the market for a long time, it plans to open a branch in Kazakhstan.
During the long years of its existence, it received quite a lot of practice and now it completely conforms to the European standards.
This fact is its great advantage, because the customer is always choosing the company pays attention to the reputation and history.
Our company will offer the most complex car of business class and economy class cars.
Our car will be insured by the best insurance companies of the country.
Customers of "Naniko rent a car" can reserve a desired car in  an online mode via the Internet and  after  their arrival at the airport will be  waiting car with a driver or without.
Cars will be delivered you at any point of the country according to your desire…
To Auto  off "Naniko rent a car" it will be possible to drive on equal and as well as on the roads leading into the high mountains.
If there is a way that the customer gets lost navigation system will bring it anywhere
At the request of a car will be equipped with additional accessories: seat for a child, etc.
The security will be guaranteed, our cars  will be subject to regular inspection, and if there will be an emergency, the cars in any way will be replaced by another
Company "Naniko rent a car" it means faultless comfortably, reliably, cheaply. We will be soon in Kazakhstan, we will soon drive and overdue miles of roads of the country are. All only begins….
FIND ALL NANIKO LOCATIONS »