Car rental Bern,Switzerland: Rent a car at Naniko in Bern
Bern is the capital of the Swiss. It is a city of federal significance. It is a city of the parliament, of the government and of the central bank of the country.
The historical part of the city is included in the World Heritage List – UNESCO. In Bern there are a lot of world-famous places.
For example, a clock tower with a gate, which is decorated with amazing figures and zodiacal signs? An integral part of the city is the fountains that were built in the XIV-XV.
Bears are a symbol of the city of Bern. Besides zoo you can see bears in the so-called "Bear Pit".
If you are in Bern, you must visit the museum of Albert Einstein. There are many interesting things in the museum.
The ancient city, the beautiful narrow streets with many interesting buildings, monuments and sculptures and the medieval spirit makes the Swiss capital unique.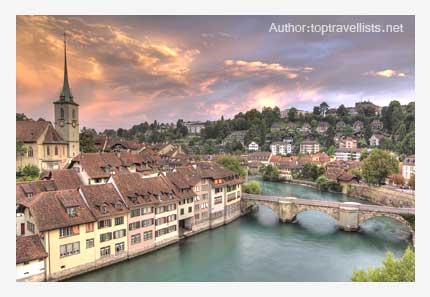 The fact that the Swiss bank is the most reliable and stable is known to all, so besides the tourist town is visited, as well many business people.
The need for transport is always huge. Most visitors ride in cars and rent them from car hire companies. There are international companies and local companies. For operativeness and convenience, in order to have time to see much, is more convenient travel by rental car.
Our company is planning to open own office in the city of Bern. Very soon rent a car in Bern will be possible from the number one car rental company.
We have all the facilities for the comfort, for security, for reliability and for convenience. All the more so from our car rental company will be at the most affordable prices.
We offer our consumers
Unlimited mileage
24 hour service
Optional Accessories
Rent a car at any time of the day
On our leased machines you will be able to travel with ease and with full convenience and comfort. Choose us!
FIND ALL NANIKO LOCATIONS »